THE SHANGHAI BOUTIQUE
ANEST COLLECTIVE's first boutique is more like a residence more than a store; a home for the brand's carefully considered collections of timeless clothing for men and women. Set within Xintiandi Shanghai's busy commercial area, the boutique sits quietly on its own, an oasis of calm.
The space was conceived as an intersection of art and design and a new form of Shikumen, whereby the patio and courtyard are updated into the language of today's interior architecture.Minimalist lines integrate carefully curated art and furniture pieces – it is a place of peace to browse and contemplate the exceptional Italian-made collections. The swaying of the sycamore trees outside see the light reflecting through the windows, enhancing the muted colour palette of the collections.
Whilst the exterior touches the boundary of public space, the interior remains deeply private. Conceptualised by the renowned architecture studio, Waterfrom Design, varying levels lead the visitor en route around a marble fireplace - "the soul of life".
Throughout the space, subtle interior details echo the soft touches of the luxurious clothes on display. Hand-painted walls take their inspiration from the avant-garde artist, Kazimir Malevich's painting 'White on White'.


Monochrome and abstract, they lend a sense of calm whilst referencing Malevich's concept of 'a space without limits. Proportion, nature, and beauty are elements of the same aesthetic story that continue to the floor above, via a staircase that once it has delivered the visitor to the second floor, continues-on, a piece of sculpture.



At ANEST COLLECTIVE the relationship between clothing and architecture is not implied but deeply connected –both the objects of our aesthetic appreciation and ideal partners for perceiving design. The touch of the cloth and the visual space are pure and serene –the quietness of this building speaks only of exquisite materials and superb craftsmanship. It is a building of its time and a true architectural representation of the brand.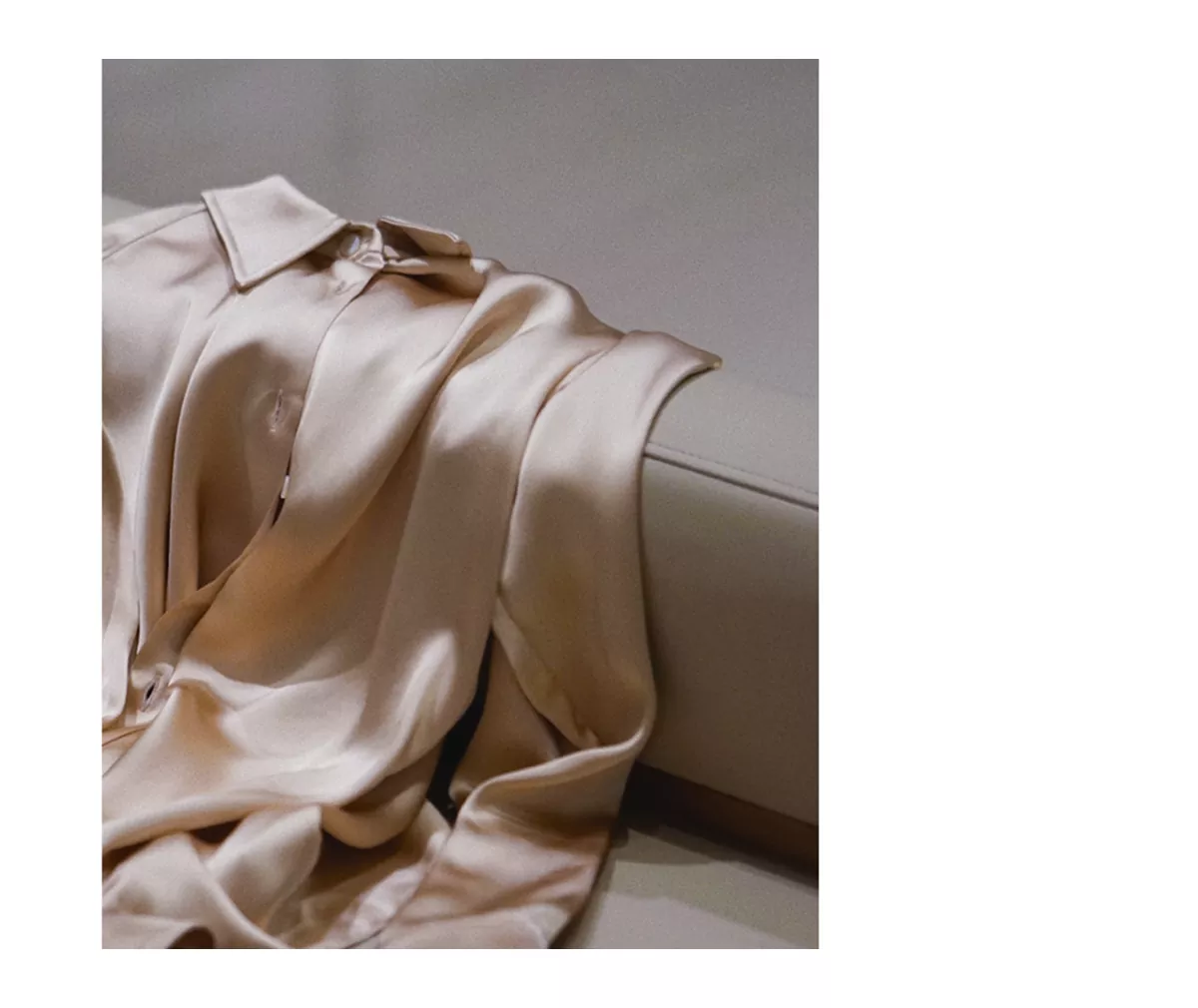 ANEST COLLECTIVE boutique No. 131 Taicang Road, Huangpu District, Shanghai Tel: +86-21 6333 6266 Email: [email protected]